We are often asked "What do I do once I have my license?" One answer is to join the MAMRFG (Mid Anglia Microlights Recreational Flying Group) and fly one of our modern well-appointed aircraft.
The MAMRFG currently comprises:
Comco Ikarus C42A G-MAMM
G-MAMM is a C42A, equipped with an 80hp Rotax 912, strobe and transponder.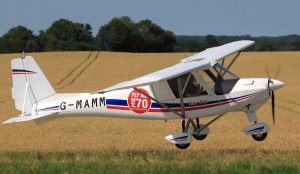 P&M GT450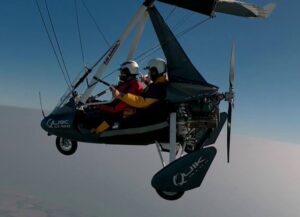 The 100HP Rotax 912 engined GT450 is our school machine.
Shares are limited to just 8 per aircraft to ensure good availability for all members. Booking is  done quickly and simply online using Shlott
How it works
Each Member pays a fee for their share and at the end of each month members are billed for the hours flown.
Insurance, routine maintenance and associated running costs are covered in the monthly fee. Non-routine maintenance (as required) is charged at a very competitive rate, the cost being divided equally among members and payable at the end of each month.
There is an annual fee of £200 payable to Hornbill Ltd which allows for  unlimited take-off and landings at Beccles Airfield and by reciprocal agreement at nearby Seething Airfield.
Eligibility
Due to the limited number of shares available per aircraft, these are subject to check flight vetting by Mid Anglia Light Sport Aviation personnel.
Interested?
Please email us for more detail