3-Axis
Mid Anglia Microlights fly Europe's most popular 3-axis training machine – the factory built Comco Ikarus C-42. Power is provided by the industry standard engine the ultra-reliable 80hp Rotax 912. Easy to fly, fast, economical and very forgiving – the C-42 is the ideal machine on which to learn.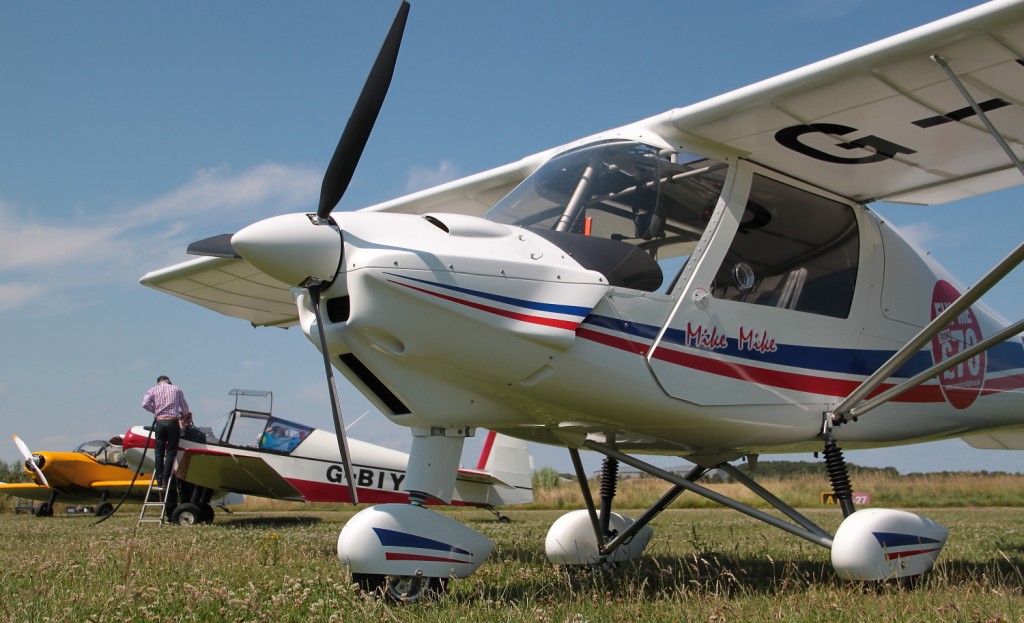 Manufacturers promotional video showing the build process
NB – There is a seat weight limit of 95 kilos (15 Stones). This is to ensure the aircraft is legally able to fly within weight and balance limitations.